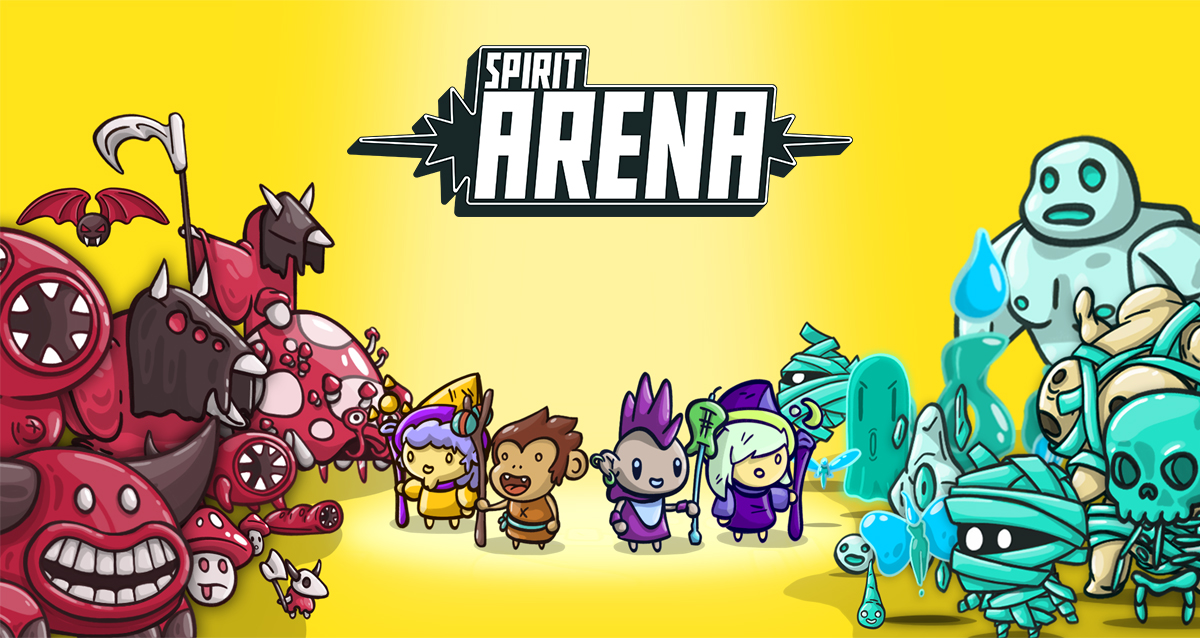 Spirit Arena
Spirit Arena - 2.1.0 Release Note
---
Spirit Arena - 2.1.0 Release Note
First major update, only two weeks after the official release of the game! And it adds something that many of you asked for : the Survival game mode!
In this new game mode, the monsters will not let you any rest! You'll have to fight, wave after wave, choosing the right items in order to survive… But this time, there will be no other end than death itself!
And because we know that a new game mode isn't enough, we also created a new arena only for this mode : The Hell!
For now, this game mode can still be considered in open beta. We think that there is no technical bug in it, but we'll try to adapt the difficulty in the future.
But it's not over ! We also corrected some bugs, and improved some aspects of the game. Here is the complete changelog of this update:
Adds
New Survival game mode
New arena The Hell
Added heal/damage animations on the characters' UI
Changes
Larger text for item pickup animation
Improved visual effects on Trial Temple
The Mummy got a new heal animation
Bugfixes
When changing the game's resolution, screens will no longer got an offset
When a character is frozen, the ice animation is played only on it
Items that applies on a random stats or on all stats aren't broken anymore
As always, we want to thank you, because all these improvements can only be made because you help us ! If you want to follow the game's development, feel free to join our official Discord!
Files
spirit-arena-windows-demo.zip
74 MB
Version 2.1.0
Oct 04, 2019
spirit-arena-windows-release.zip
74 MB
Version 2.1.0
Oct 04, 2019