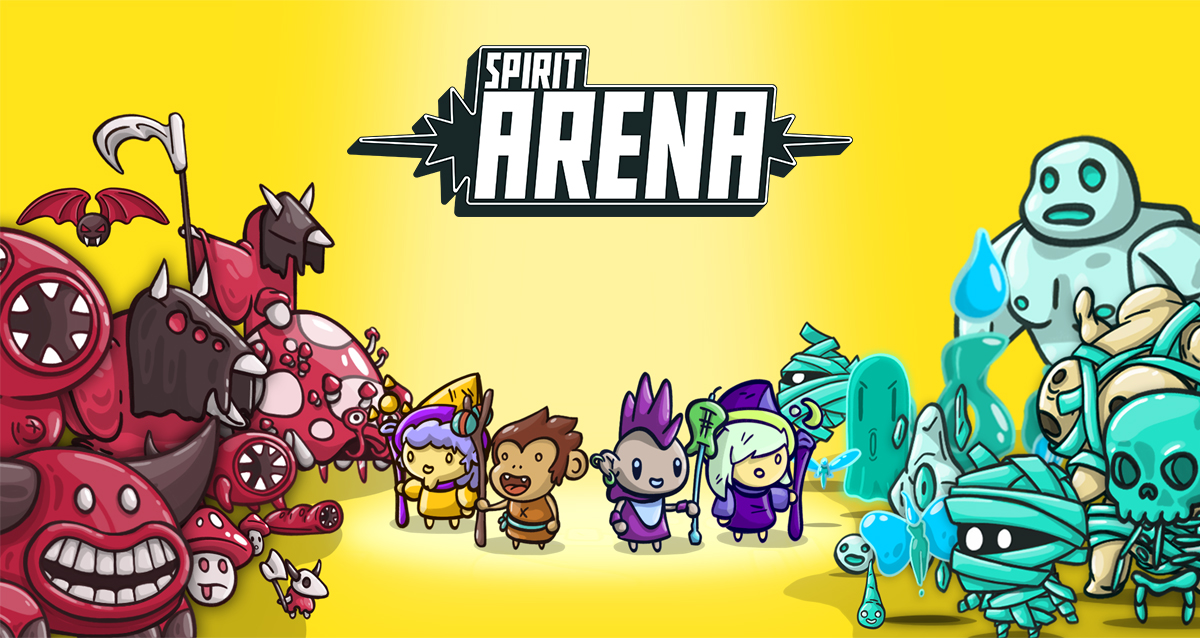 Spirit Arena
Spirit Arena - 2.1.2 Release Note
---
Spirit Arena - 2.1.2 Release Note
For this weekly update, we wanted to focus on a very important point : the game design!
Many of you asked for it, and we listened! The game is now a bit more coherent and stable. The Easy mode is now really easy, and the hard mode… well, it's really hard. And I think you can understand how difficult is the Nightmare mode.
These changes can be summed up in this quick changelog:
We improved the global game feeling of the game by changing quite a bit some waves
The Bosses and some monsters now have different behaviours depending of the current difficulty
Boss waves includes more enemies!
Some foes are now more more powerful, in order to create a real challenge
… But the characters are more powerful too! The early game will now be less random.
But this is just the first step in our journey to improve the game design of Spirit Arena, and you can be a part of this journey! If you want to help us, or follow the development of Spirit Arena, you can come to our official discord server!
Files
spirit-arena-windows-demo.zip
74 MB
Version 2.1.2
Oct 11, 2019
spirit-arena-windows-release.zip
74 MB
Version 2.1.2
Oct 11, 2019