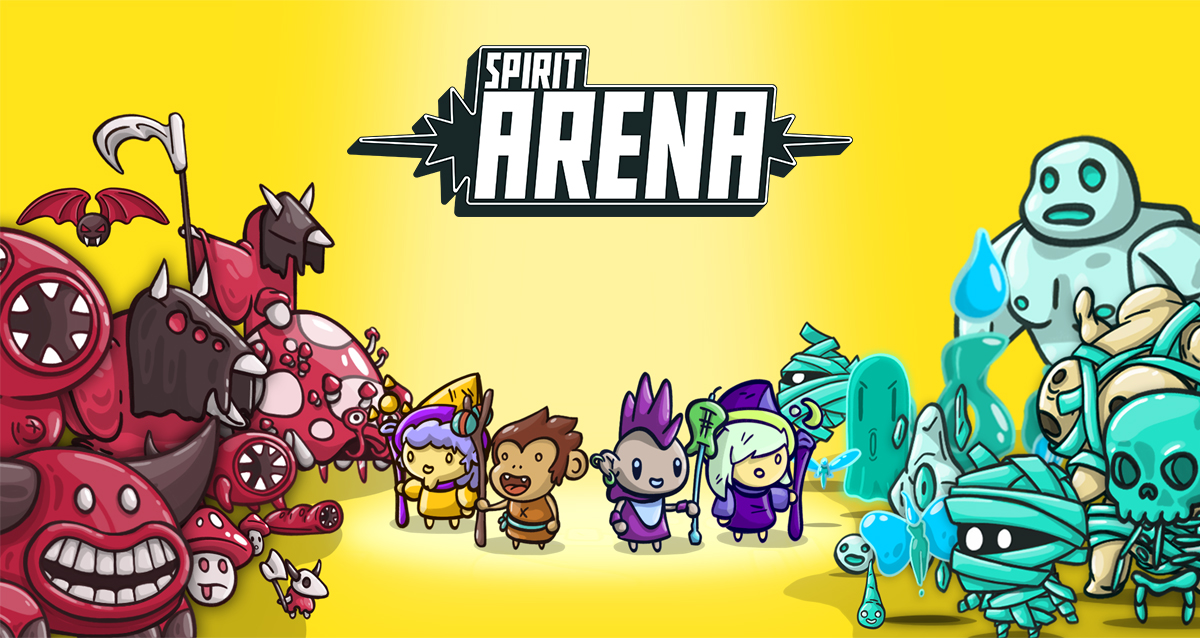 Spirit Arena
Spirit Arena - 2.3.0 Release Note
---
Brrrr, spirit, are you there?
Oh yes, he's here and so is winter! And as we welcome 2021, Sweet Dreams is taking advantage of the new year to flood you with new features and a shower of content!
NEW PRICE!
You can't have missed it because it's a worldwide event: Spirit Arena is now available on Switch, PS4 and XBOX ONE ! A big thanks to our partner Jandusoft for their amazing work on the console port.

PATCH NOTE :
Items
Foreword:
With this update, we have completely revised the gameplay of items. We wanted to reinforce the strategic aspect of these, pushing the player to think twice before taking one item rather than another.
Many new items have been added, but the old ones have also changed dramatically. If you are used to the game, you may be surprised!
19 new unique items to discover!
Unique items no longer respawn when picked up.
New probabilities of appearance according to their rarity.
It is no longer possible that 2 objects of the same color appear at the end of a wave.
Redesign of colored objects
A great effort has been made to harmonize and simplify colored objects.
Removed turquoise (reduced teleportation delay) and blue (projectile speed) items.
Overhaul of the rarity mechanic
Items are now sorted into 4 categories, each recognizable by an associated color: common (white), unco (green), rare (blue) and legendary (red).
From 1 to a dozen, legendary items are now devastating bonuses, but the cost can turn out to be… brutal!
Gameplay & interface
Now, an interface appears next to the objects to remind the player of their bonuses and help them make their choice.
Time required to switch from spirit to physical form (and vice versa) reduced from 2 to 1 second.
Teleport enhancement : Player is now invincible for a short period of time after teleporting.
The damage is now divided between each of your projectiles. Be careful not to divide your forces too much!
All characters have been rebalanced to stick to the new gameplay.
The beginning of the nightmare
All waves from Nightmare mode have been reworked and improved.
The infinite mode has been completely revised : its waves improved, its difficulty is now unique and progressive. Be prepared before you venture into Hell !
Unlocking items and their associated achievements
Achievements have been revised to fit the new gameplay
Items now unlock in a more logical order and are more rewarding. The most powerful items are now also the hardest to obtain!
Files
spirit-arena-windows-demo.zip
74 MB
spirit-arena-windows-release.zip
74 MB