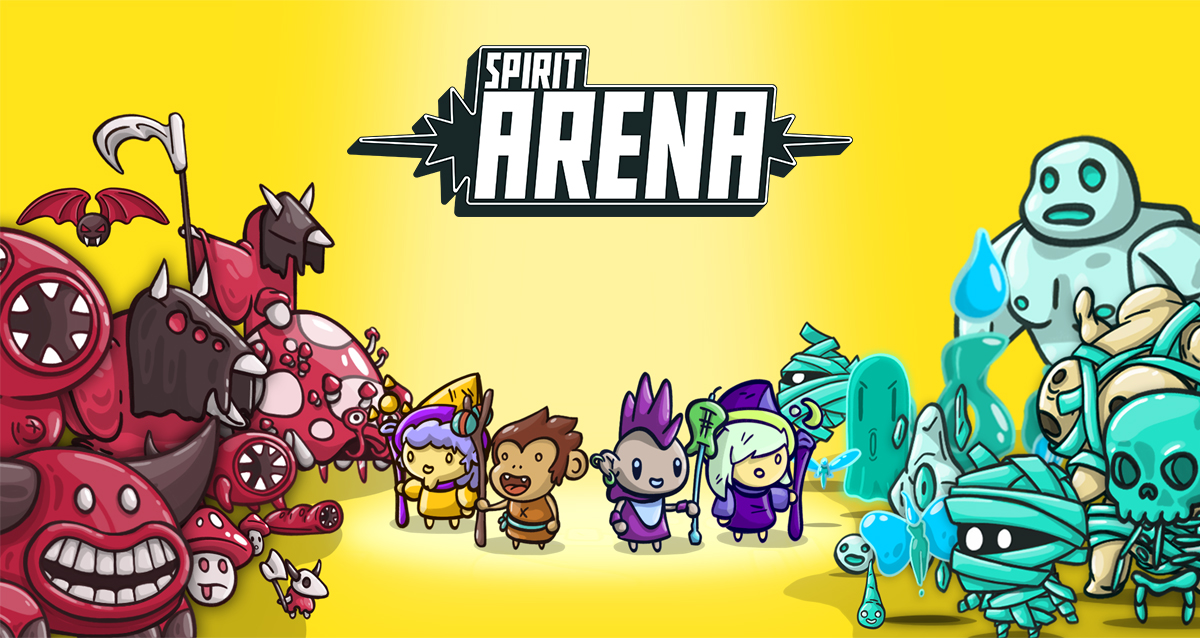 Spirit Arena
Spirit Arena - 1.1.0 Beta
---
Update Note - 1.1.0 Beta
As you can see, we've just updated the game to the 1.1.0b version ! And we did this because...
We just added the Single Player mode !

One of the most asked feature for this beta is now live ! It's pretty new, so if you find any bug, don't forget to come tell us on our discord !
As always, we also made some bug fixes, such as :
The Grimoire menu now display the effects of the items you discovered
... and you can see the correct sprites for the foes you already defeated
A new version of the Character Selection Screen is now live. It's not the final state, but it's better than ever !
The save state of the developer's playtest game is no longer included in the build ! (Wait, that was really a thing ?!)
Some new animations for the enemies. And the UI in general.
We're really proud to show all of you this, and we're a bit stressed !
If you want to support us, you can add the game to your steam wishlist !
Files
spirit-arena-windows-beta.zip
77 MB
Version 1.1.0b
Sep 05, 2019