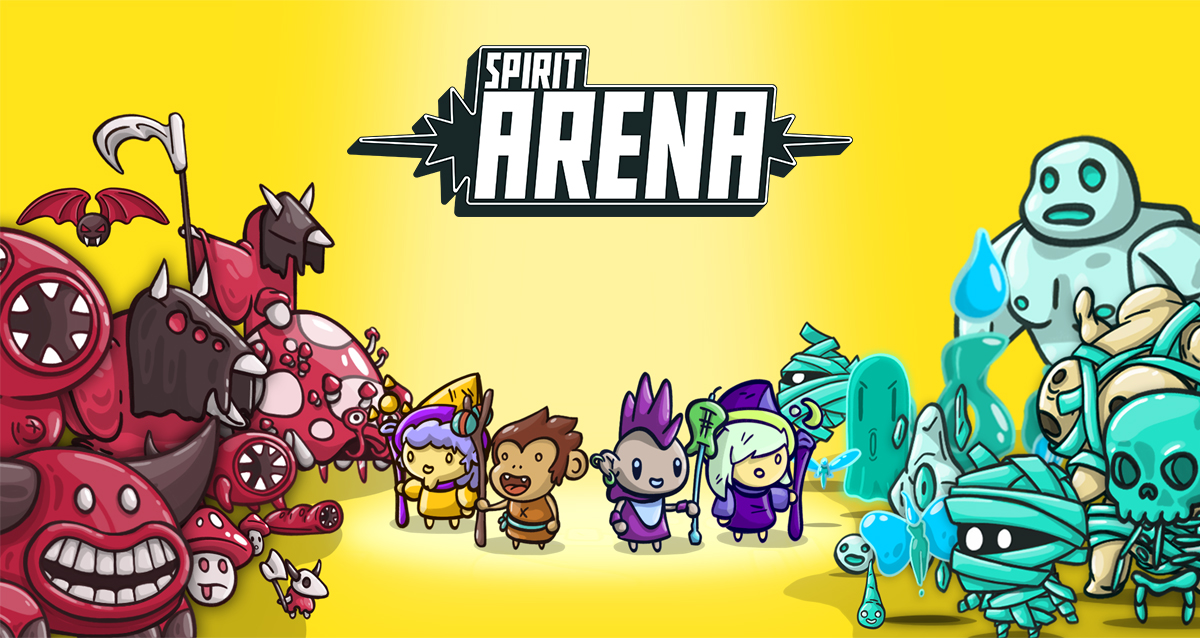 Spirit Arena
Spirit Arena - 1.1.1 Beta
---
Update Note - 1.1.1 Beta
One small update, and probably one of the last one before The Big Launch Day ! You can always play this version for free, and report the bugs that you found on our discord !

So, now, the release notes :
You can't be invincible anymore ! (Yeah, the game is going to be a lot harder !)
On Single Player mode, you can now pick 2 items between waves ! (Yeah, the game is going to be a lot easier !)
We started to add feedback when a player pickup an item. It's not perfect, and we want to improve it, but it's better than ever !
We fixed a lot of bugs (in the code, and in the animations. And also in the game design.).
Again, we want to thank everybody who play our game ! It's our first one, and it's incredible to see that people have fun playing it !

Files
spirit-arena-windows-beta.zip
77 MB
Version 1.1.1b
Sep 07, 2019